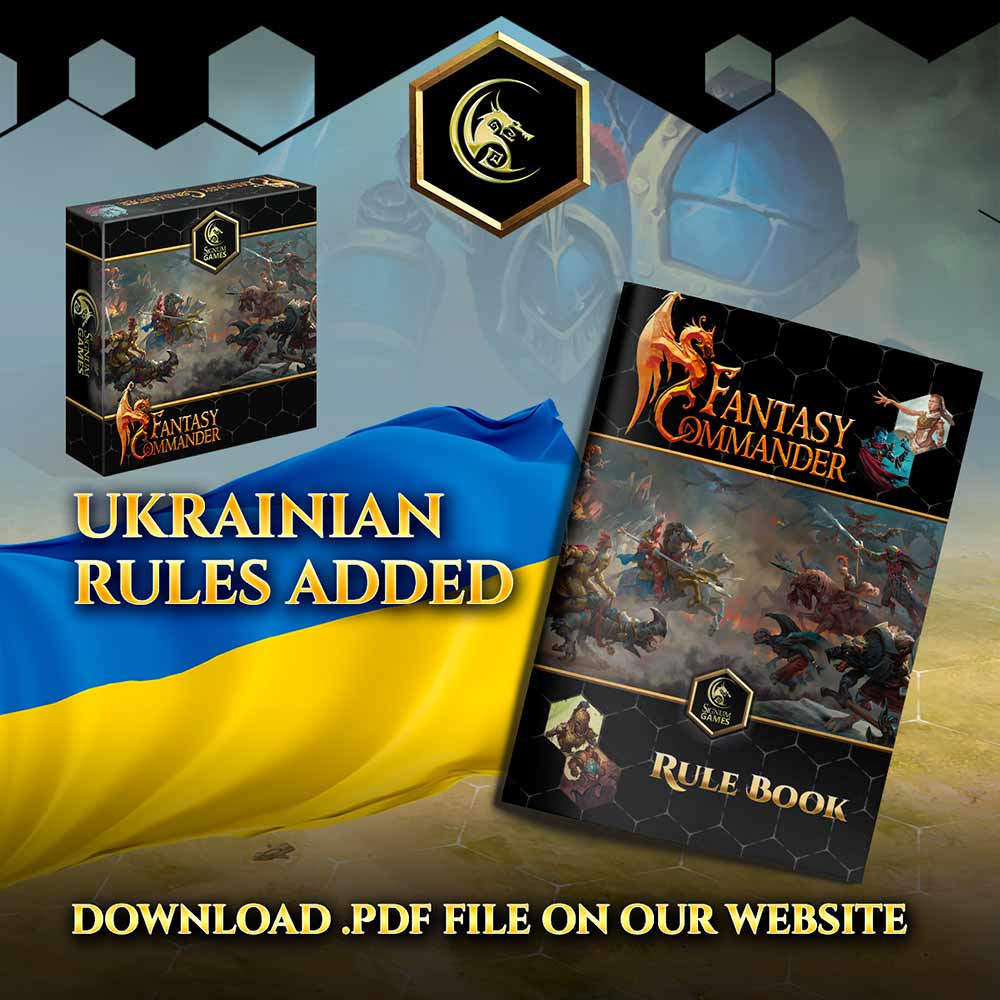 Localisation of rules into different languages continues!
In an effort to make our game more popular within our own country as well, we present the rules in Ukrainian for
Fantasy Commander
In order to download or read the rules, you need to go to the main page of the website and click on the language you are interested in.
You can download and print them out for yourself or use them online. Happy gaming!