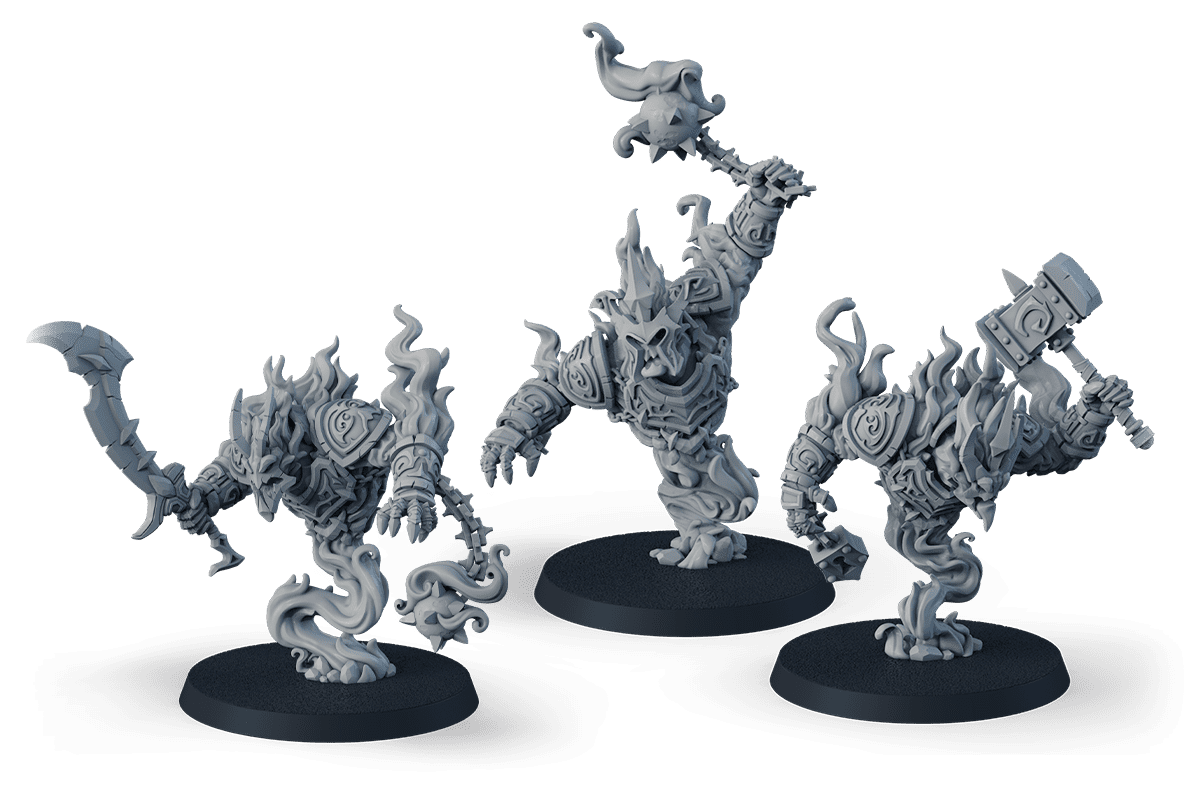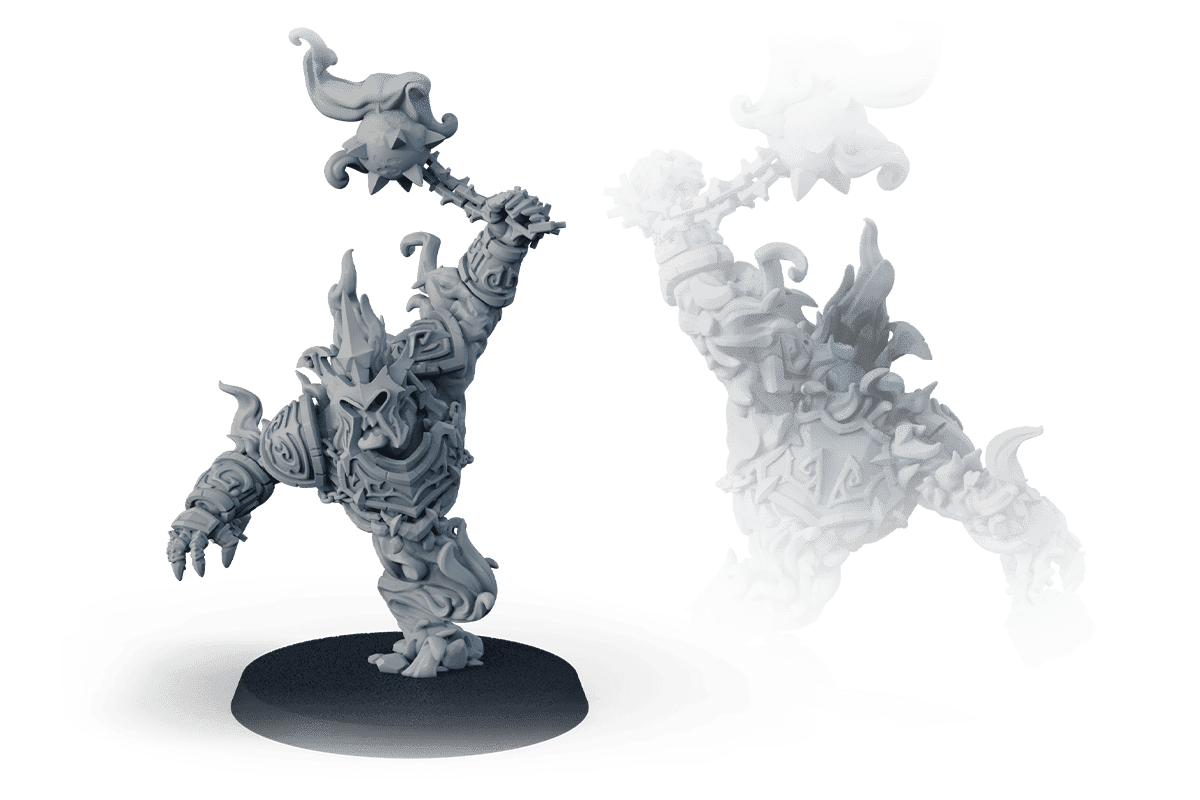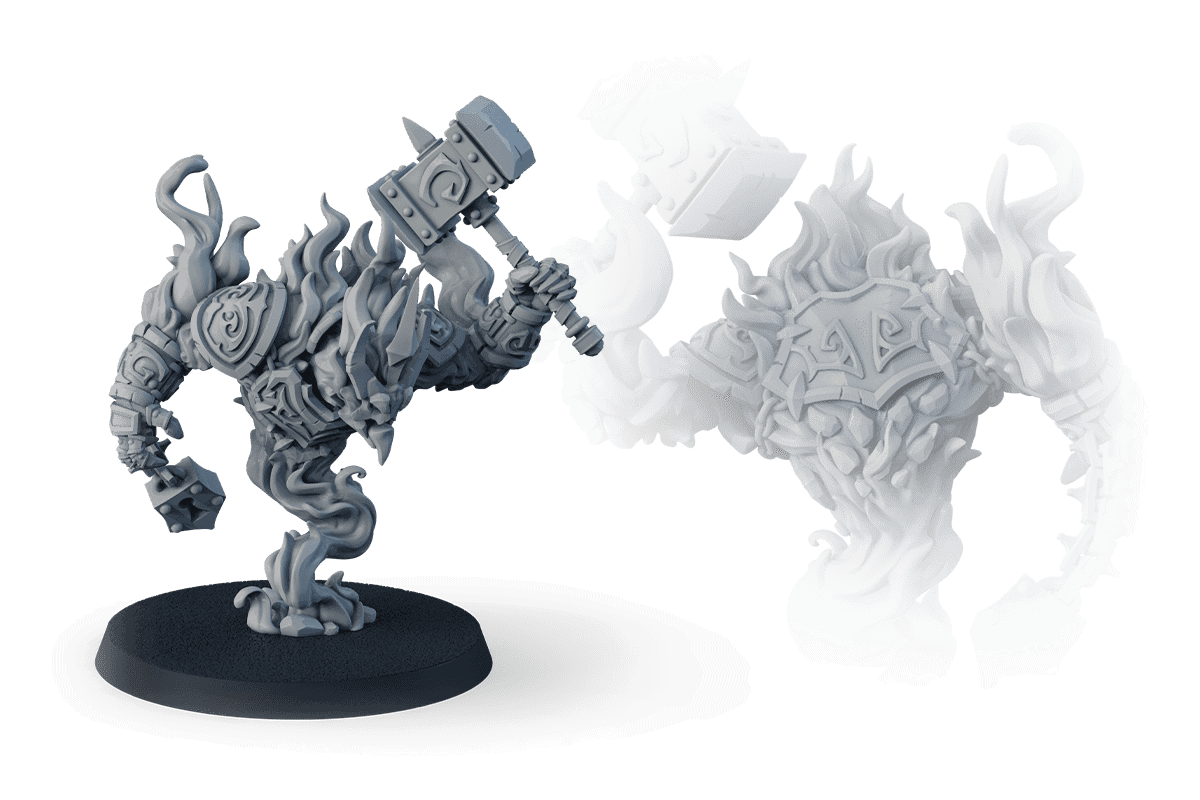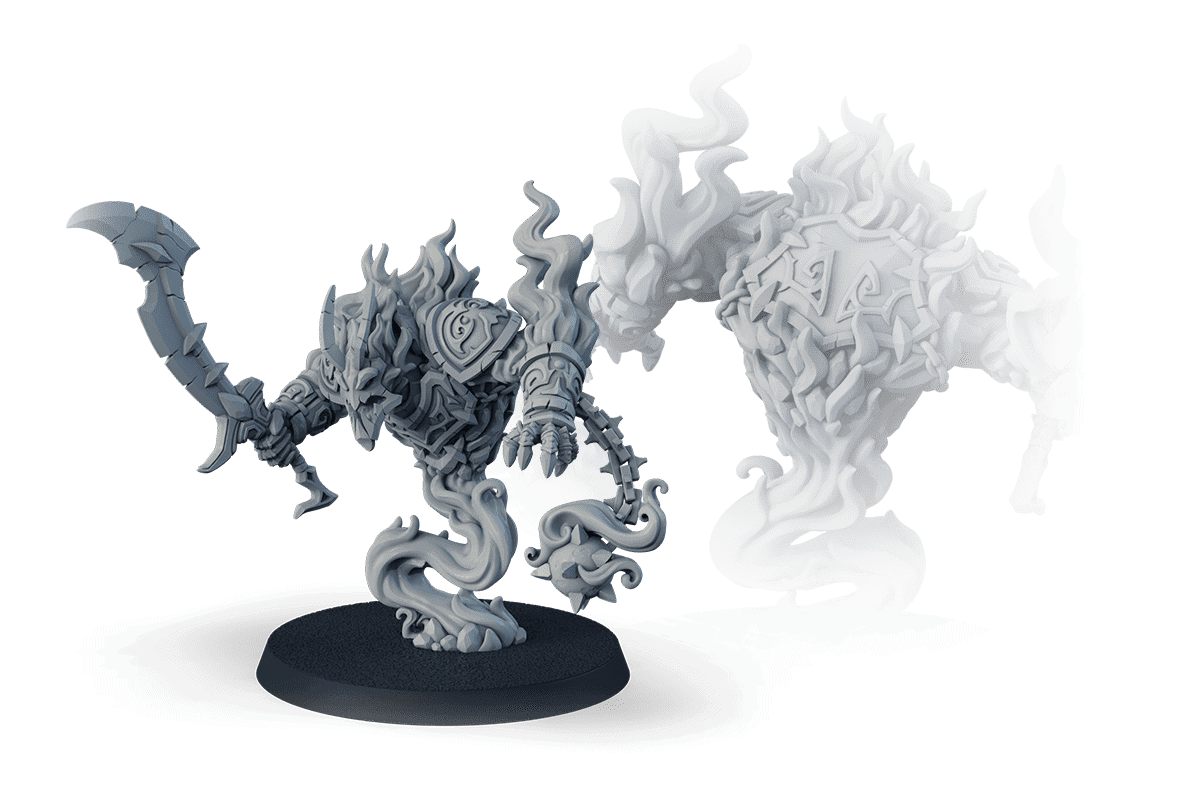 Firestorm Elemental with chains
Firestorm Elemental with hammer
Firestorm Elemental with sword
Mages and magic thrive in the Free Baronies. Only here do mages know how to not just summon an elemental, but how to make a squad of elementals part of a military tactic.
The mighty ogres have been an invincible force on the battlefield for centuries. Men hoped that gunpowder and cannons would enable them to deal with these creatures. But ogres liked big guns, too.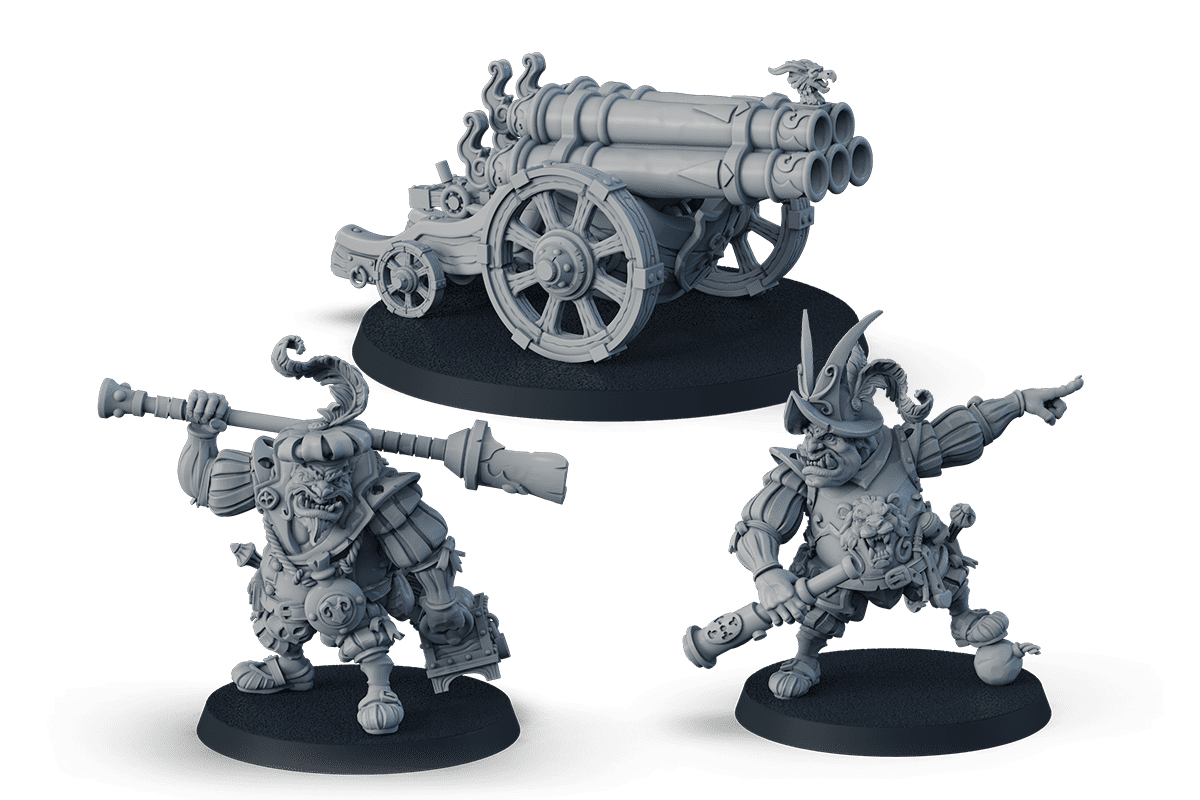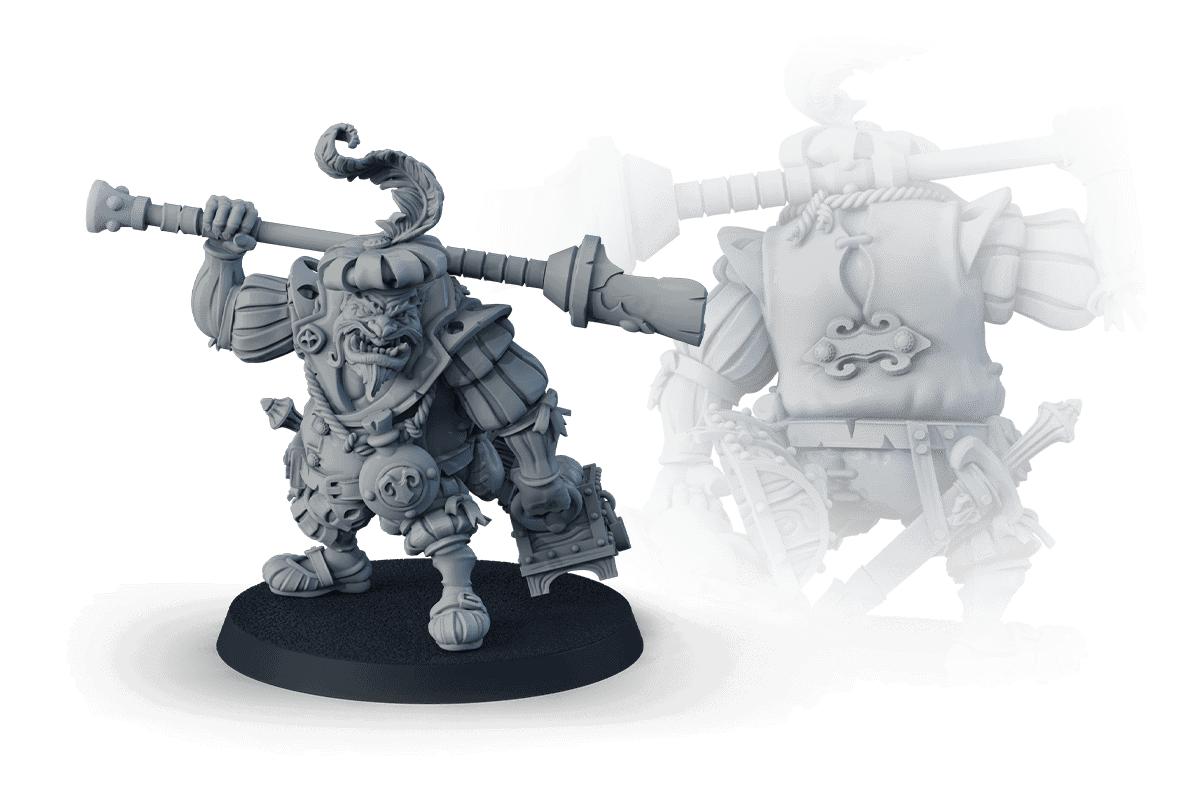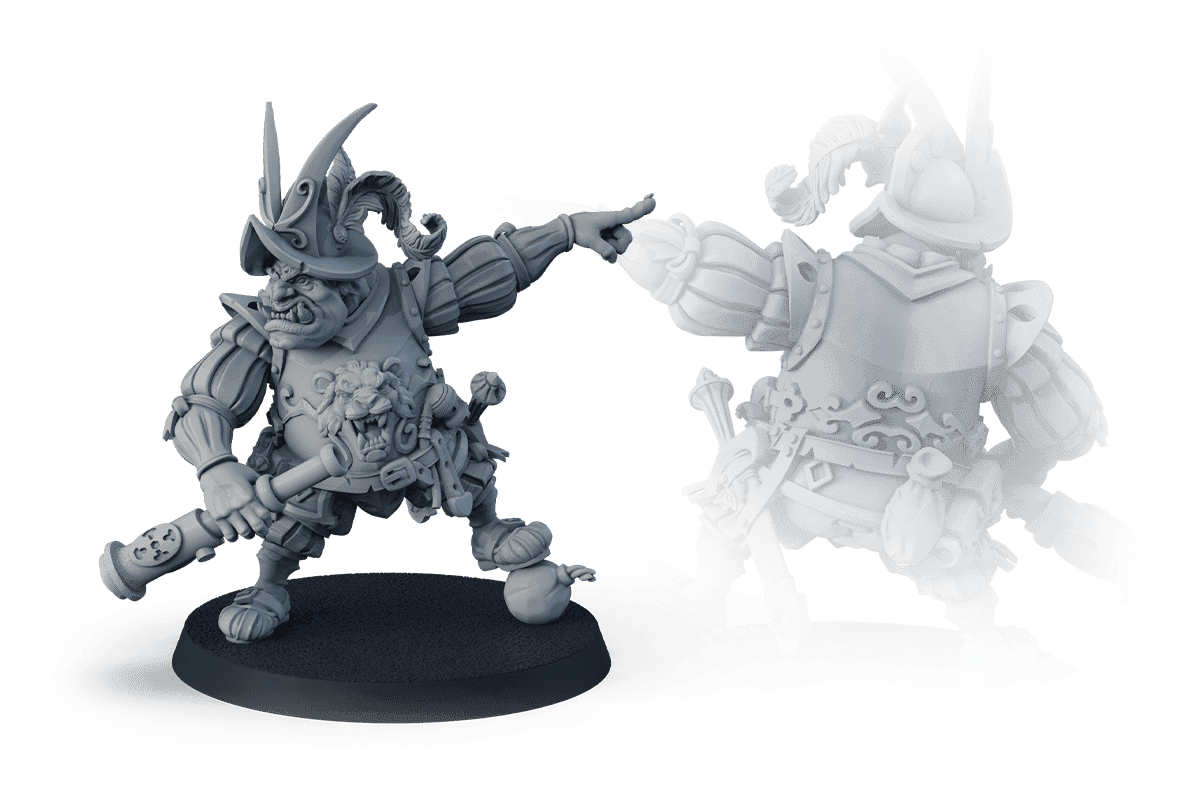 Ogre the Artillery commander
Free Baronies
The knights and infantrymen of the Free Baronies are experienced in battle against bands of brigands, castle defenders, legions of the Empire, hordes of orcs, and waves of zombies. They have tactics and strategy against any opponent and know no fear.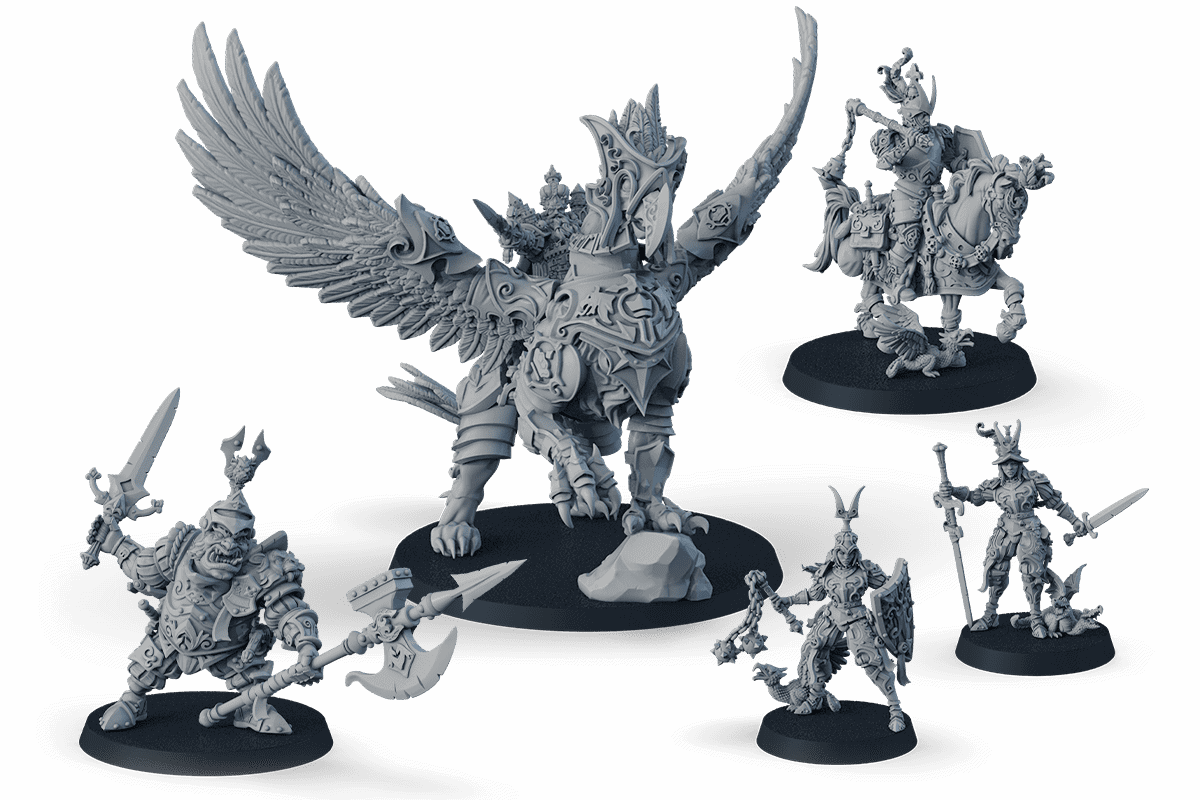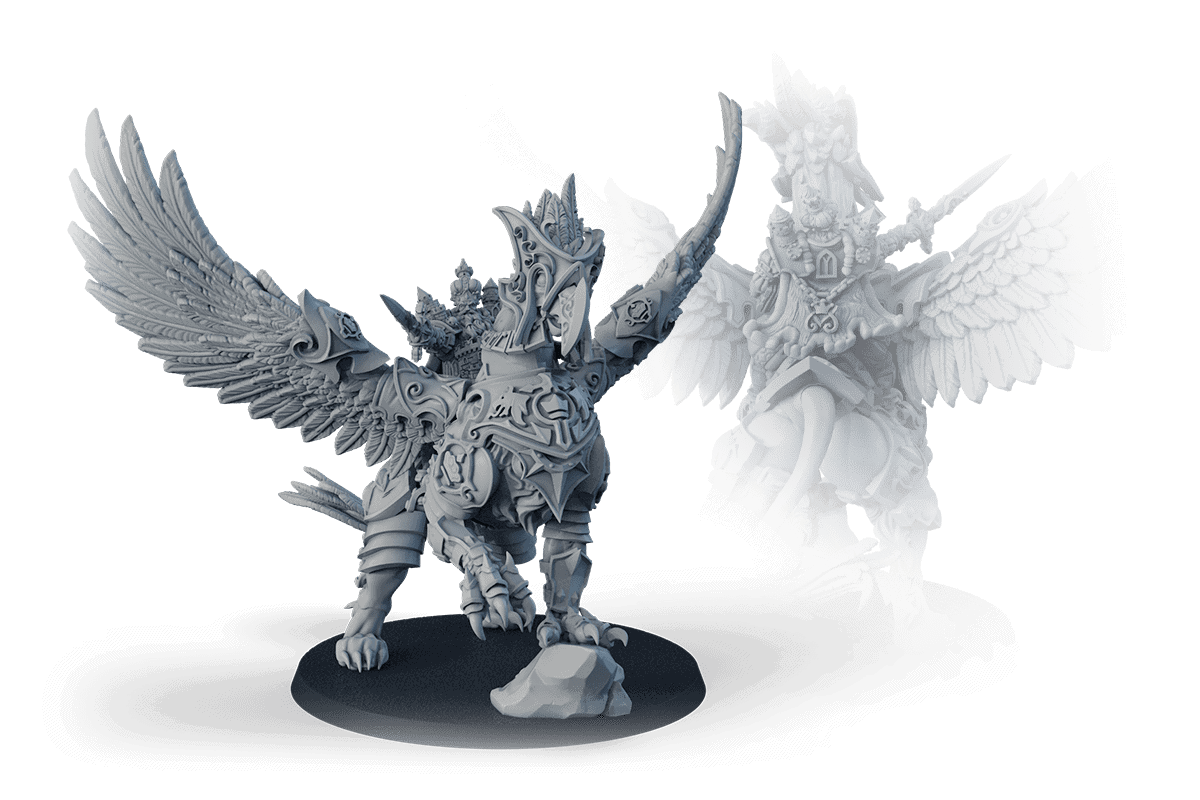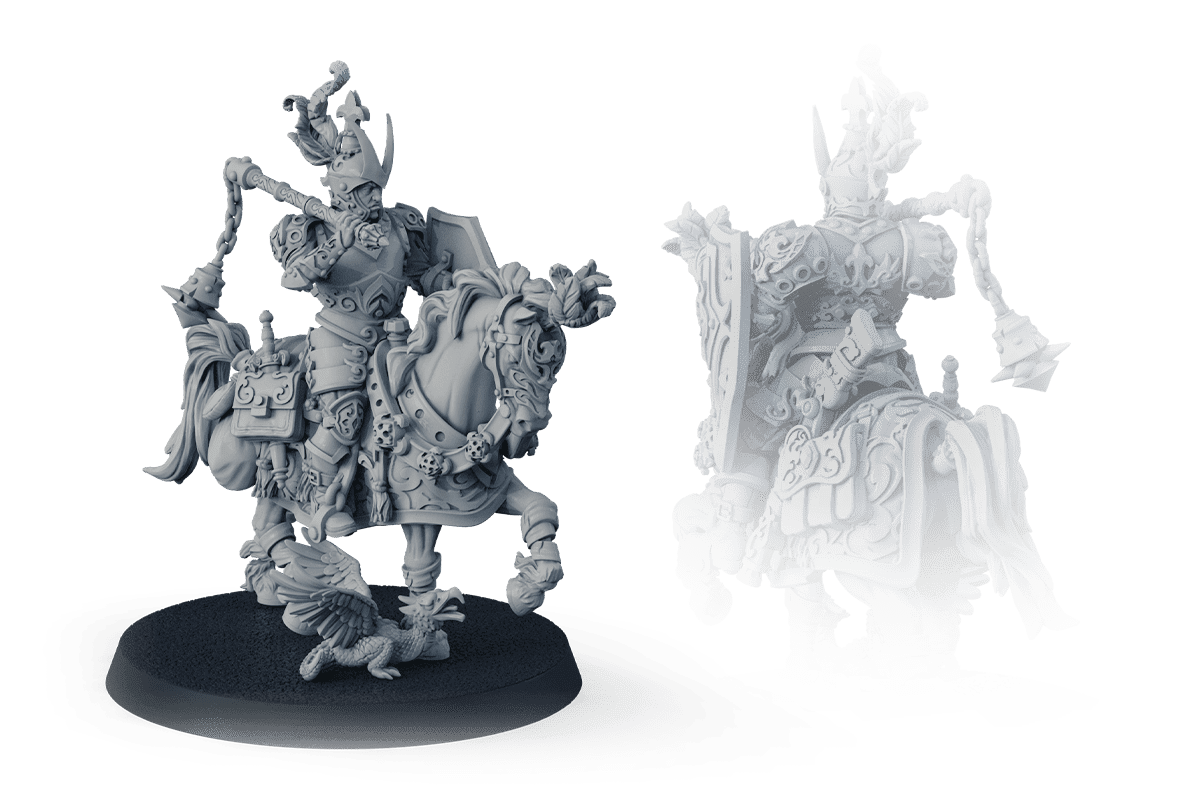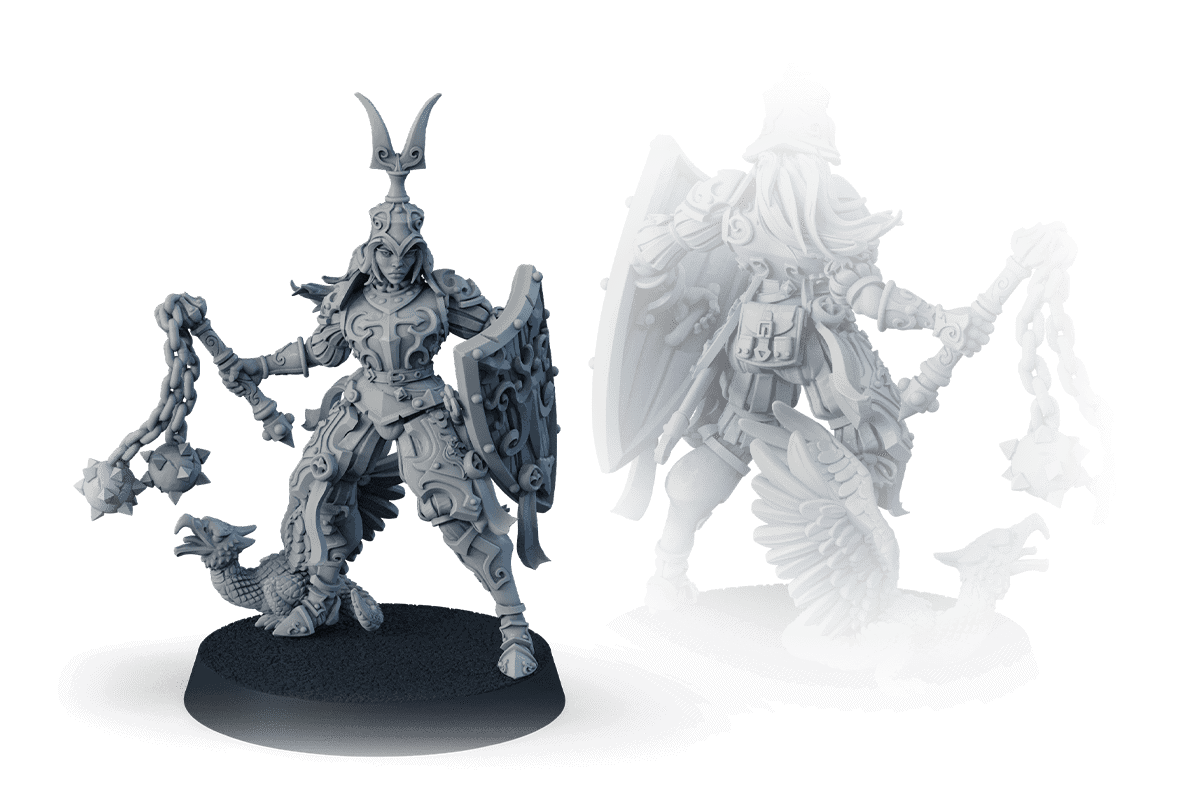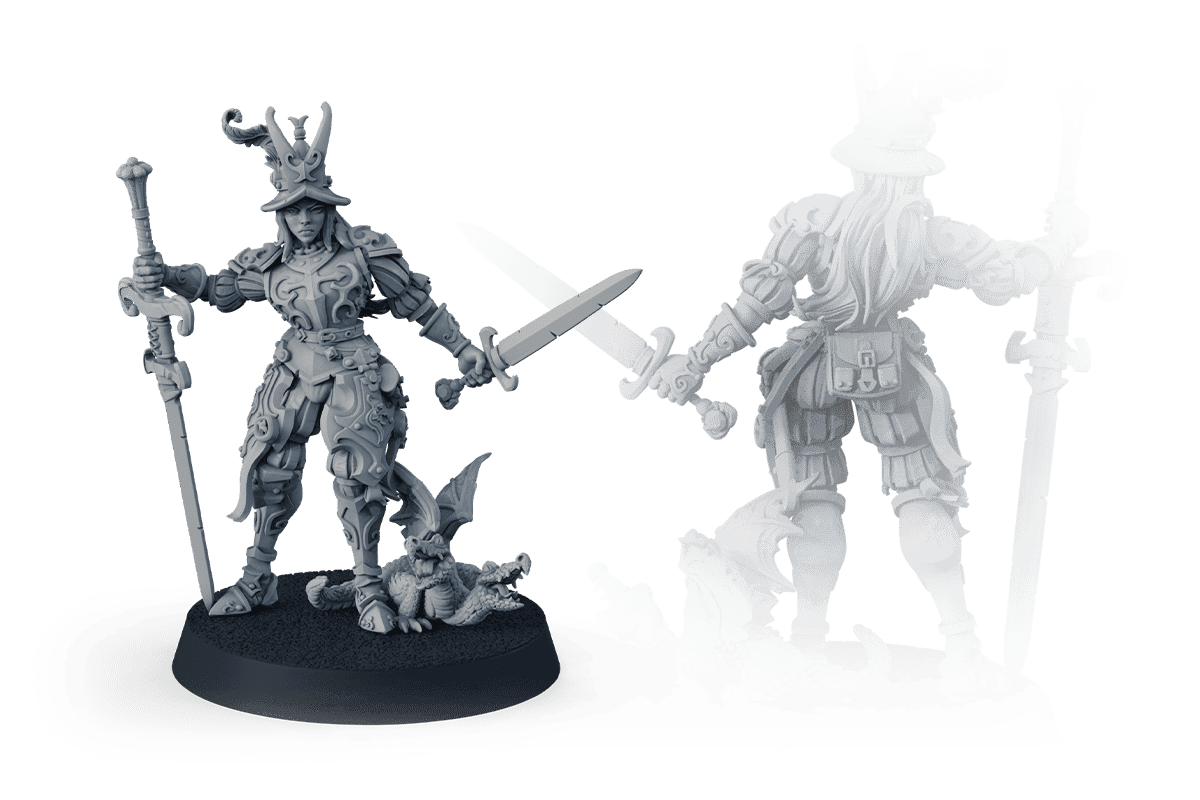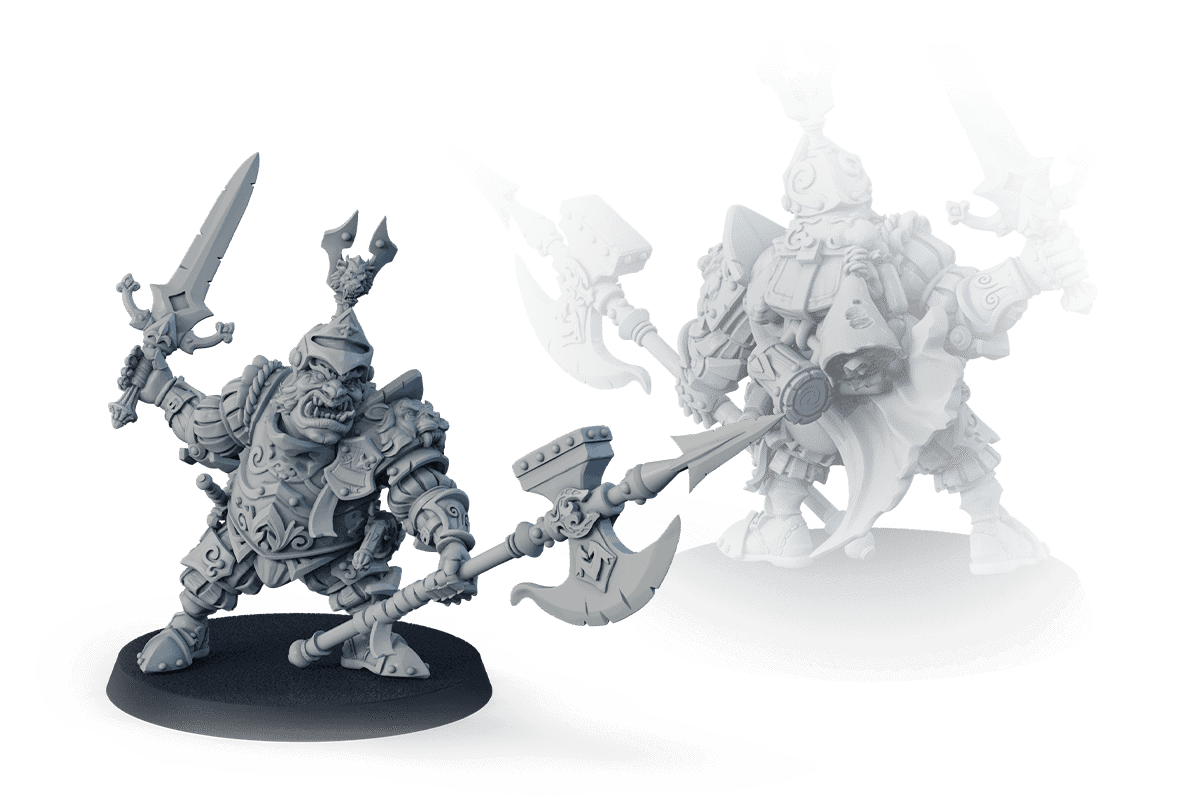 Legends of Signum Starter Box "Free Baronies"
Carl the Magnificent, the Conqueror
Baronial Knight with Morgenstern
Guard with Morgenstern, the Red Falcon infantry
Guard with two swords, the Red Falcon infantry
Ogre with halberd, "Ironheads" heavy infantry
Legends of Signum Starter Box "Free Baronies"
The sons and daughters of the Free Baronies have fought in all the wars of the Sygnum world as mercenaries.
Now it's time to defend their homeland from a powerful enemy. Under the command of Charles the Magnificent, the elected leader of the Free Baronies, fearless warriors march into battle.