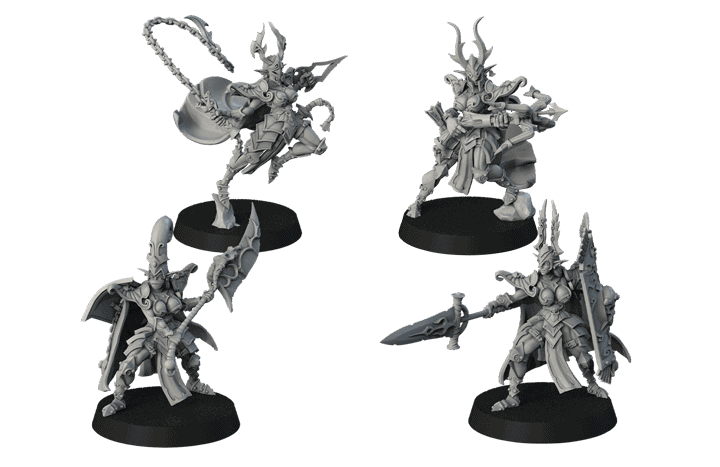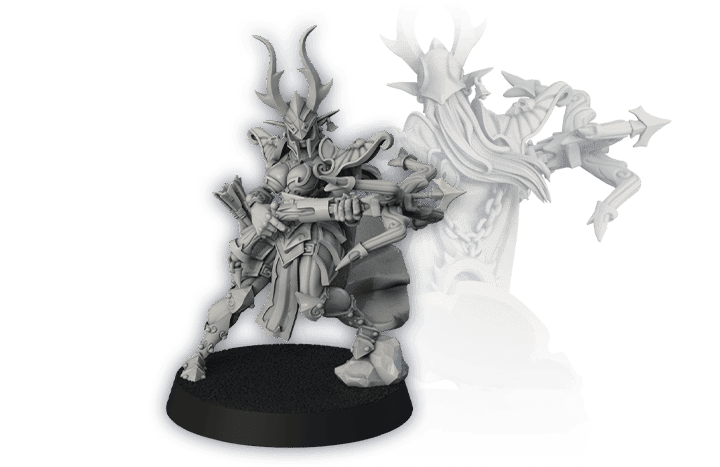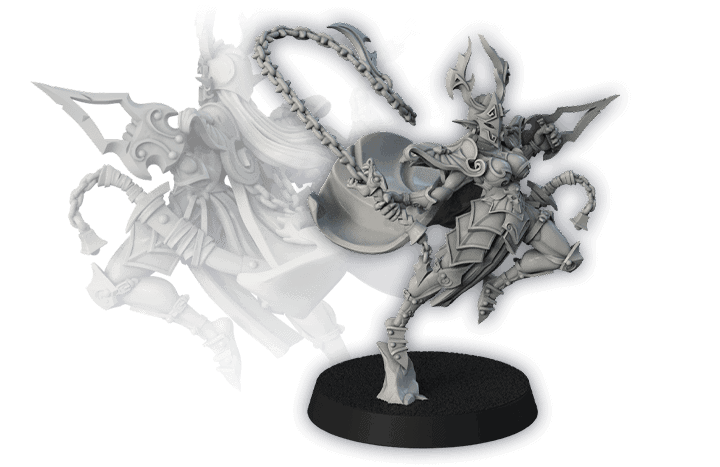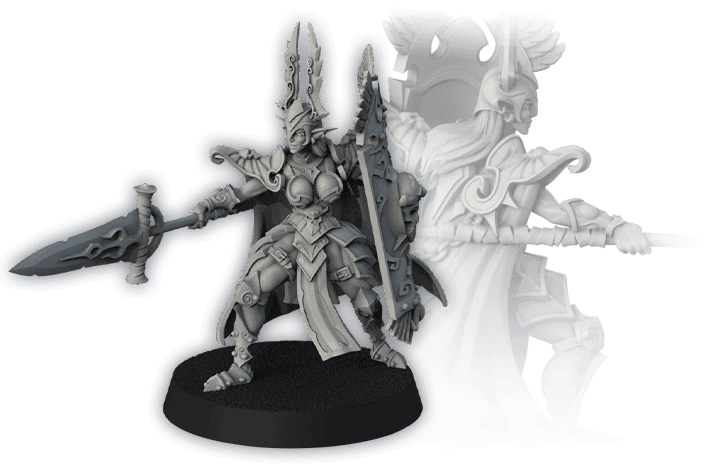 Guards of the Darkest Caves All
Humylun, The Abyssal Arrow
Vicmary, The Slave Driver
Gallror, Dark Elf Warrior
Guards of the Darkest Caves
Tightness breeds strife. The Dark Elf Dominion would have been weakened long ago and would have become a victim of their neighbors if the queen had not maintained order with a steel hand. The Guards of the Darkest Caves are a visible reminder to all that the Queen is watching you. You are alive and continue to do stupid things only because she allowed you to.


Swordsmen of the House Taldarn
In the cramped underground labyrinths, each house struggles to live. The House Taldarn enlarges its living space not with the pickaxes of its slaves, but with the points of the swords of its warriors. Dark dwarves, myconids, and even dragons will not survive if the swordsmen of the House Taldarn are ordered to take over a new cavern.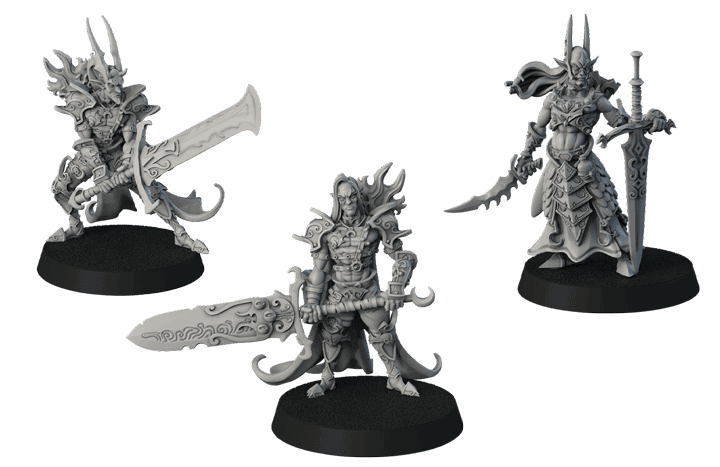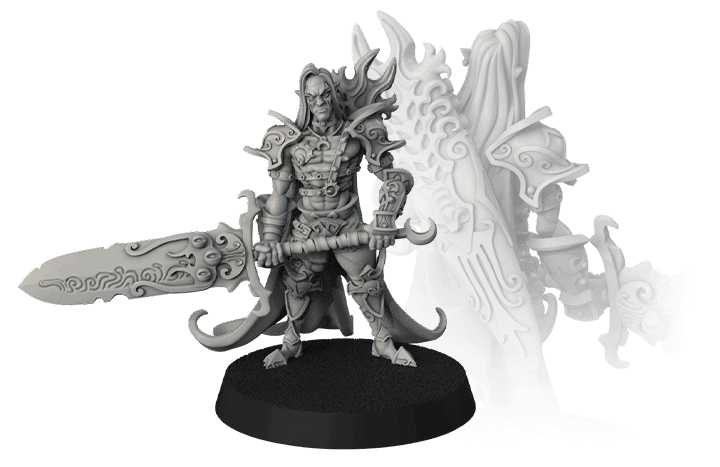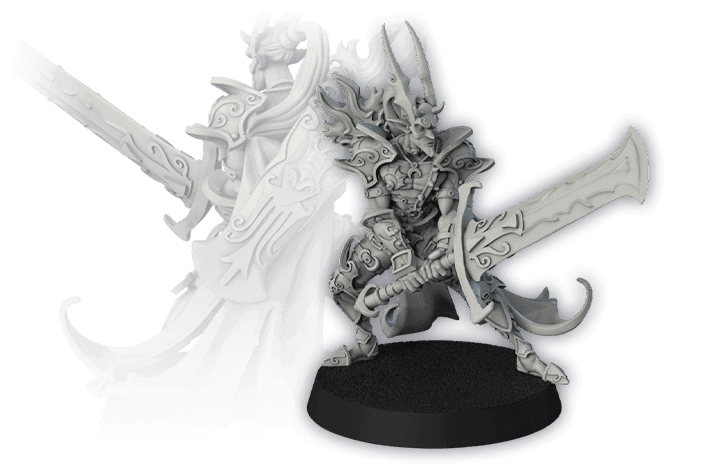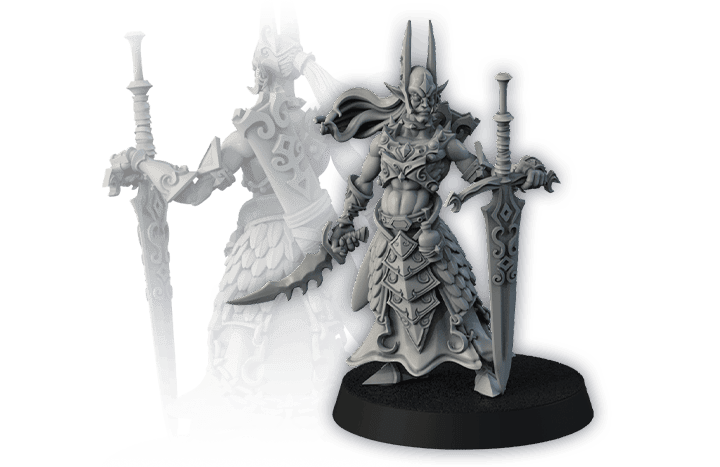 Swordsmans of the House Taldarn set all
Gurnadar, Weaponsmith of the House of Erdeine
Ayrnur, The Swordsman of Darkness
Baydren, Knight of House of Zertis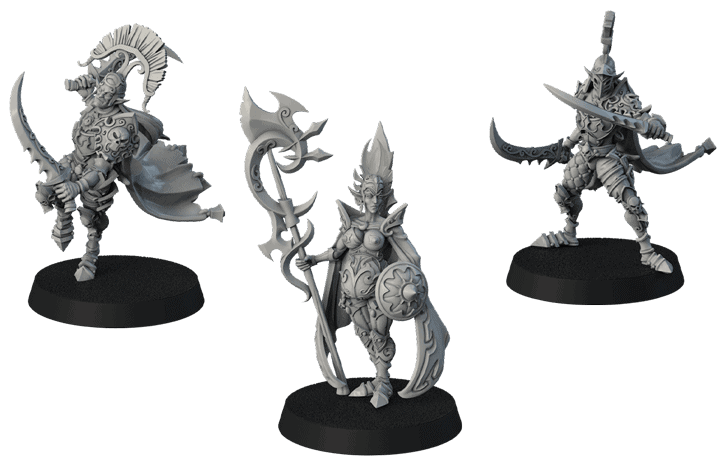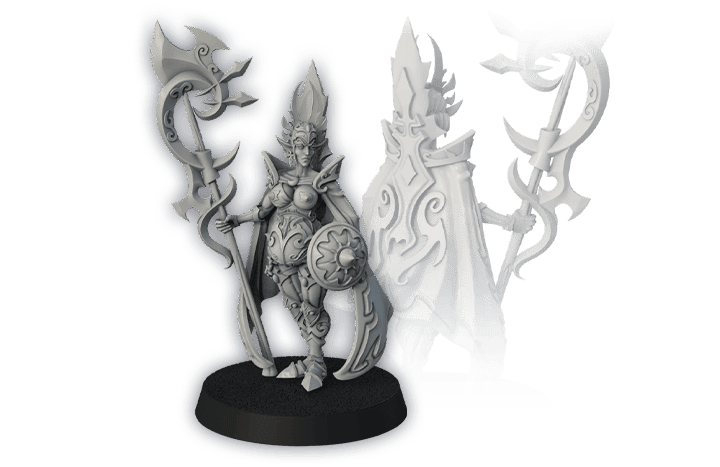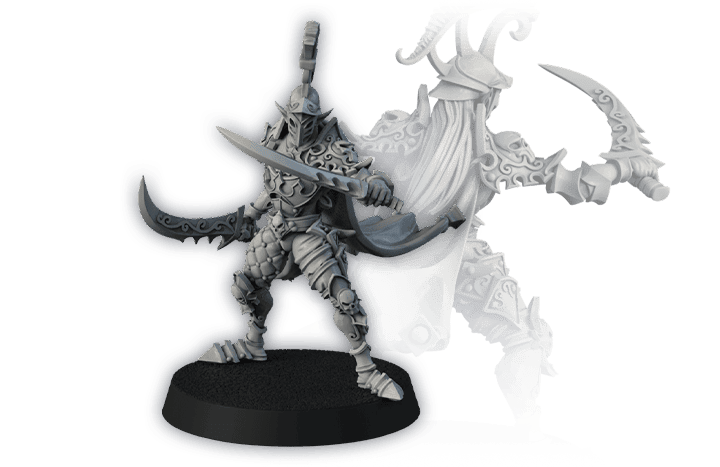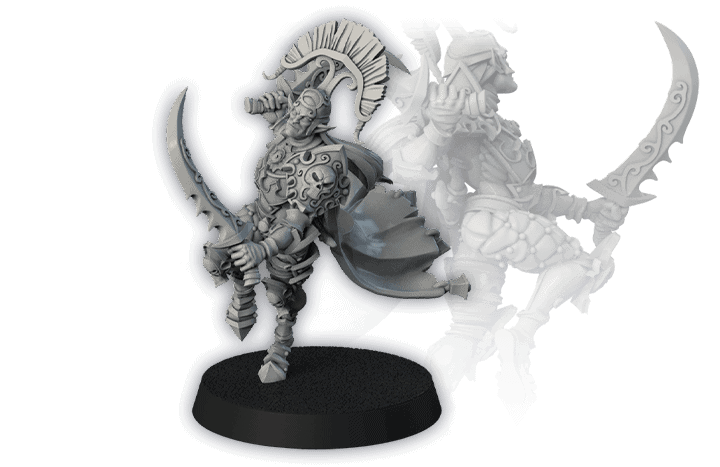 Elite of the House Dartayl All
Irimarod, The Noble Matriarch
Mayrdren, Seventh son of the House of Dartayl
Iynbax, Knight of the House of Dartayl
Elite of the House Dartayl
The House Dartayl is the oldest in the Dominion. Alas, there are too few of them to realize their ambitions. The Queen-matriarch needs the strongest offspring, blessed by the Great Unknowns. Even if half of the Underdark or the Surface would have to be sacrificed to receive this blessing. The blood of those killed in battle will not be shed in vain. Each life taken will make the House Dartayl and its descendants stronger.