Explore our full range of releases by clicking on the images above. Each image will take you to a different release page, where you can discover all the latest miniatures. The current release page is tagged with a rat picture at the top, so you can easily keep track of where you are. Don't miss out on any of our exciting new products – switch between pages and find your new favorites today!


In the eastern parts of Signum, at the devastated capital city of Matsuya – the heart of the turbulent Sunrise Islands – the Guild of the Black Sakura assembles to confront an ancient evil. Having already battled with their foe Nue – a malevolent spirit spreading corruption and disease – the group has managed to wound, but not kill the now awakened godlike being.
Now led by the fearsome ophidian warrior Kame-Onna, whose scythe is now fueled by the blood of its ancient enemy, the group is further bolstered by the magnificent skill of samurai warriors, the unyielding determination of yak-riding monks, enigmatic ophidian magic, and even ingenious orcish engineering.
Facing a long and treacherous journey, the Black Sakura now sets forth to the West, seeking allies who have previously crossed swords with Nue. With courage and unwavering determination, these heroes prepare to wage a war that will decide the fate of their world.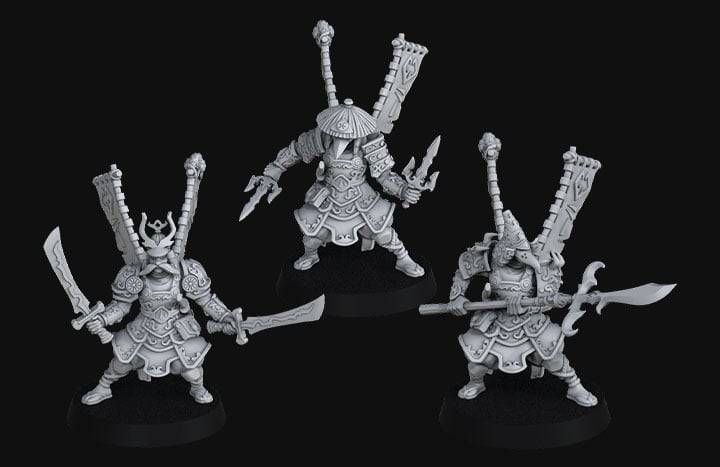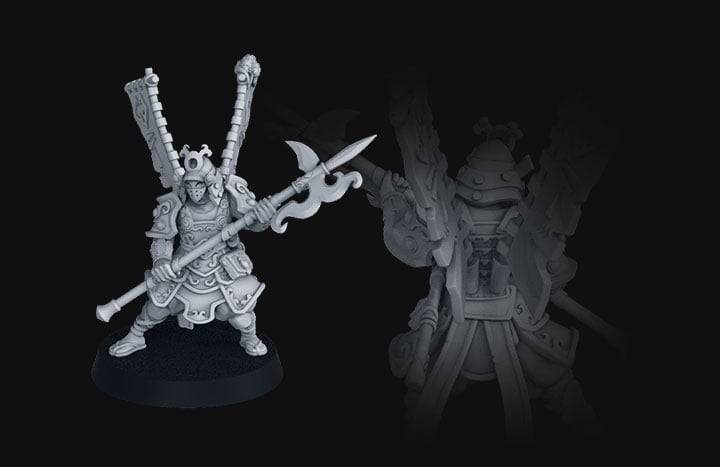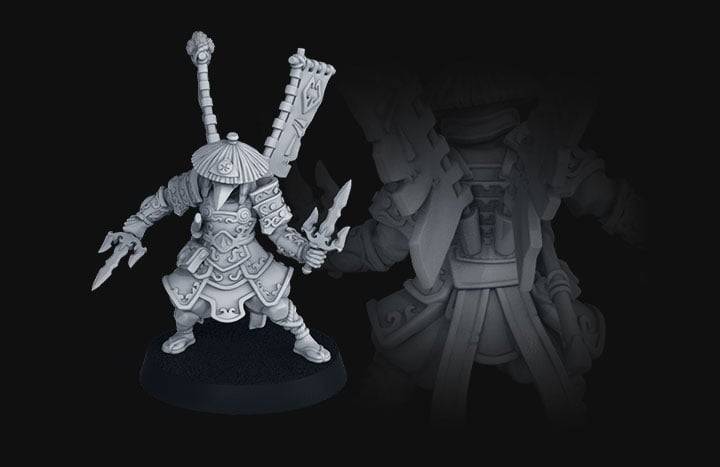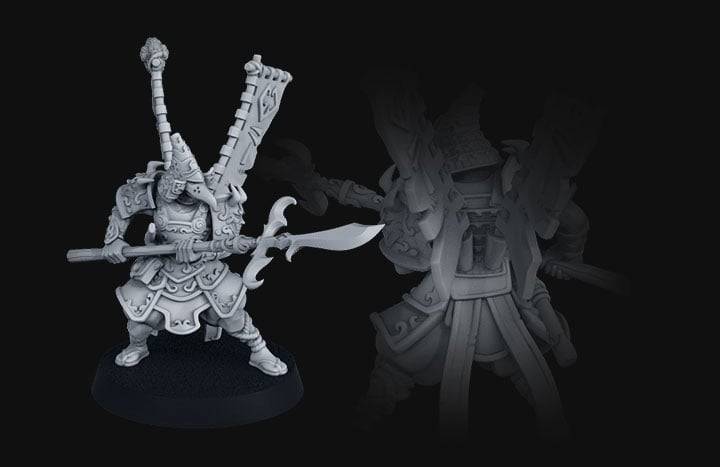 Warriors of the League All
Fearless warriors challenge an enemy that no one could defeat. They stand like a wall between life and death.

CROSS SWORDS WITH ANCIENT
DARKNESS AS THE BLACK SAKURA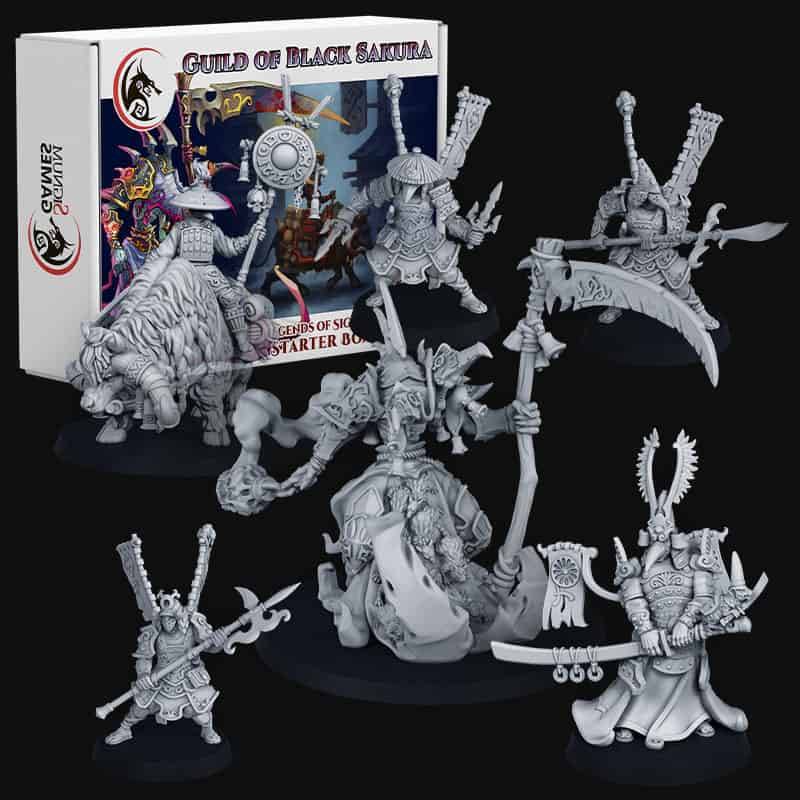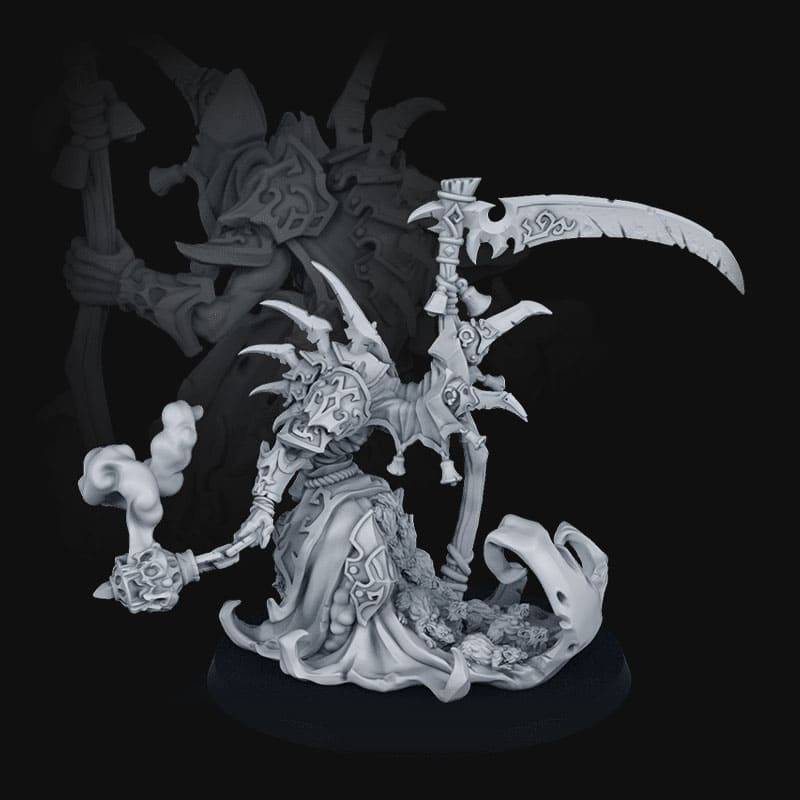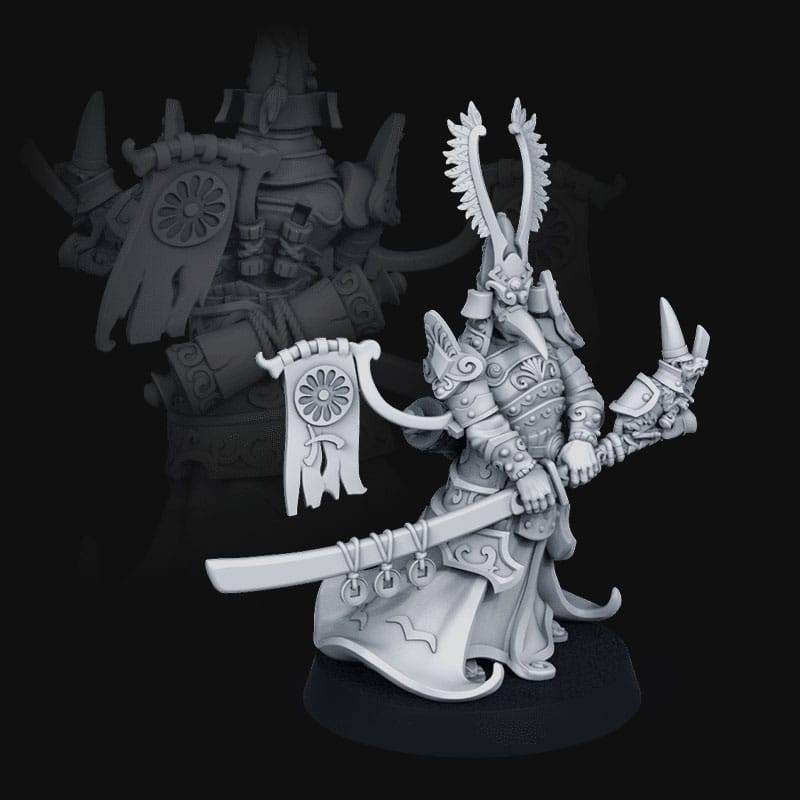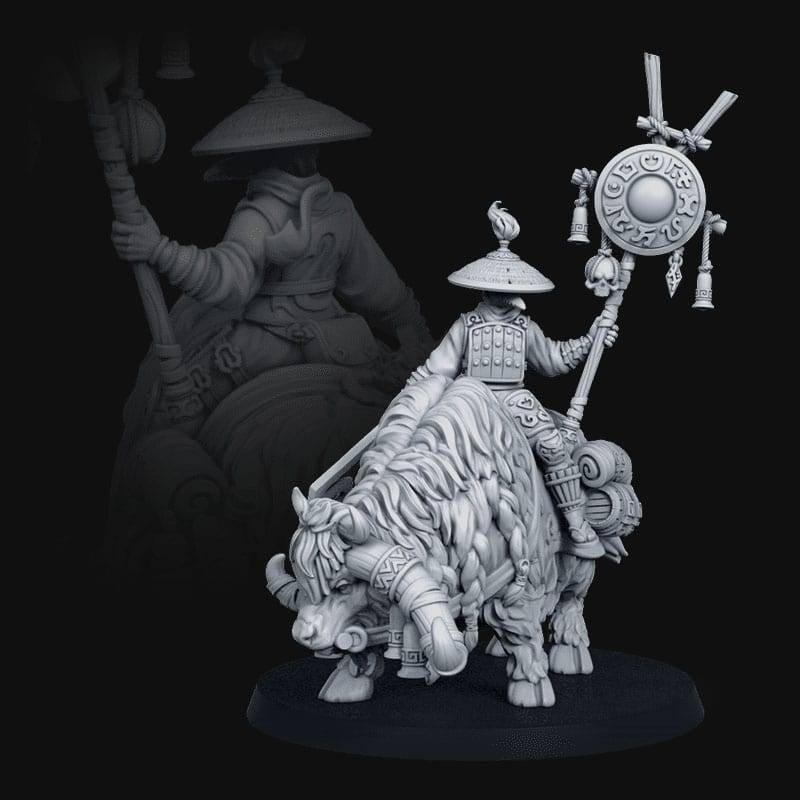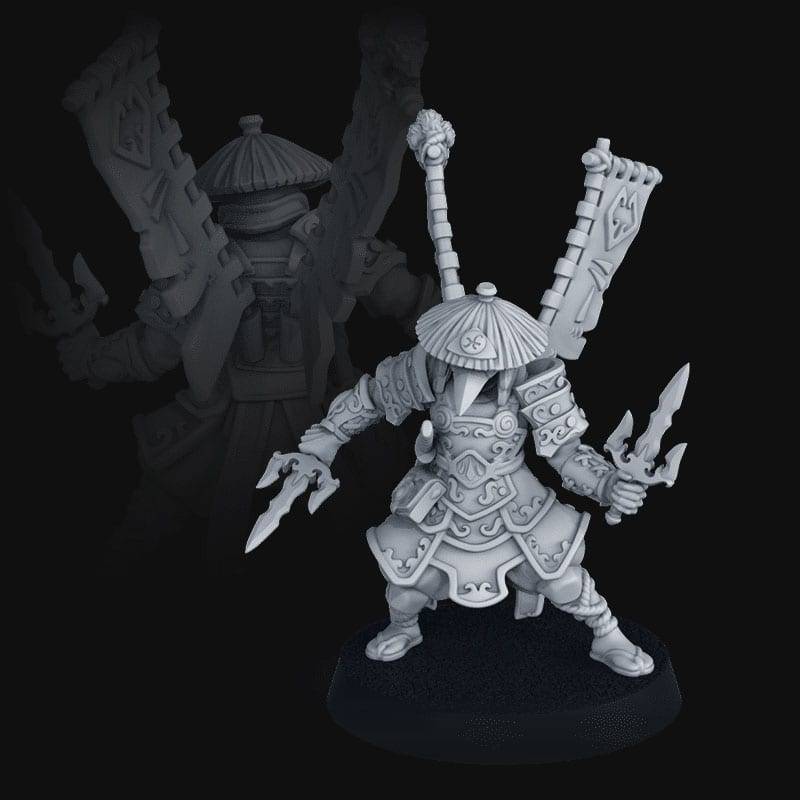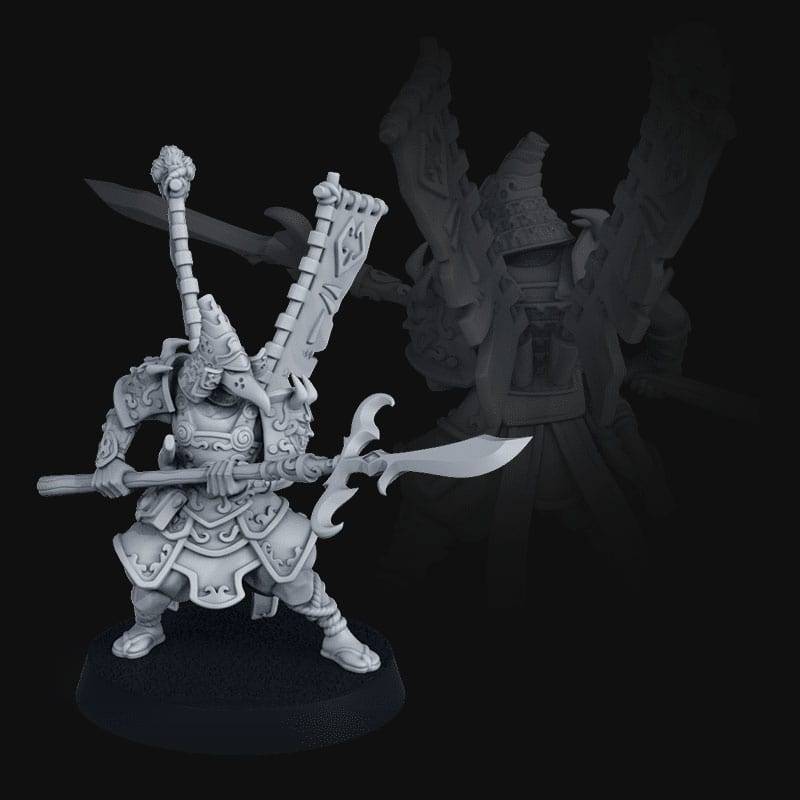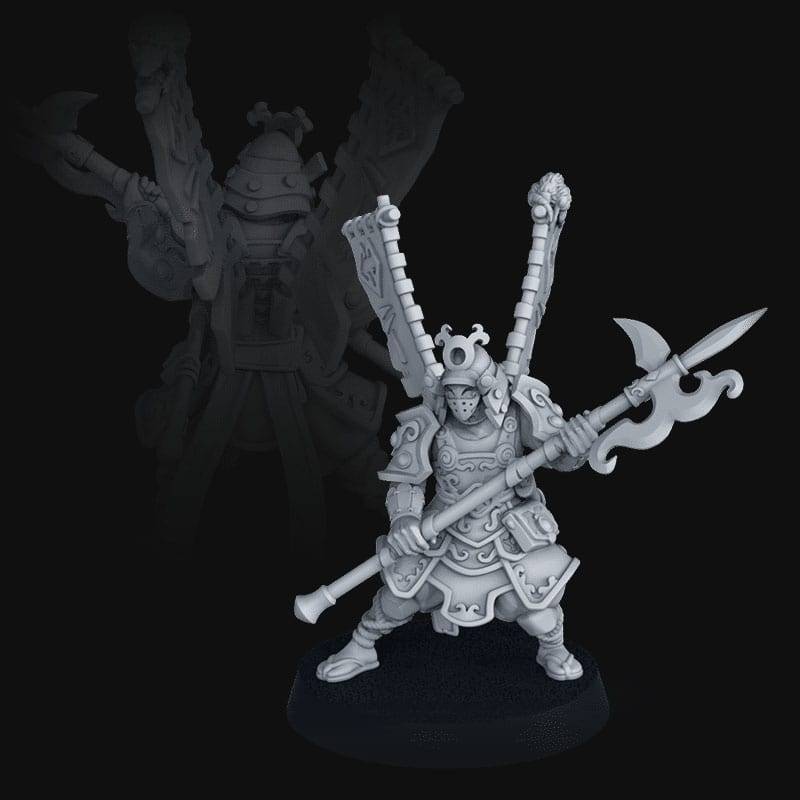 Guild of Black Sakura All
LEGENDS OF SIGNUM STARTER BOX
«GUILD OF BLACK SAKURA»
Pirate ships brought the Plague God himself to the eastern islands. But the locals do not know fear anyway. All local warriors, priests, inventors, and peasants untied in the Black Sakura Guild to cease the infection and the dark cult followers.